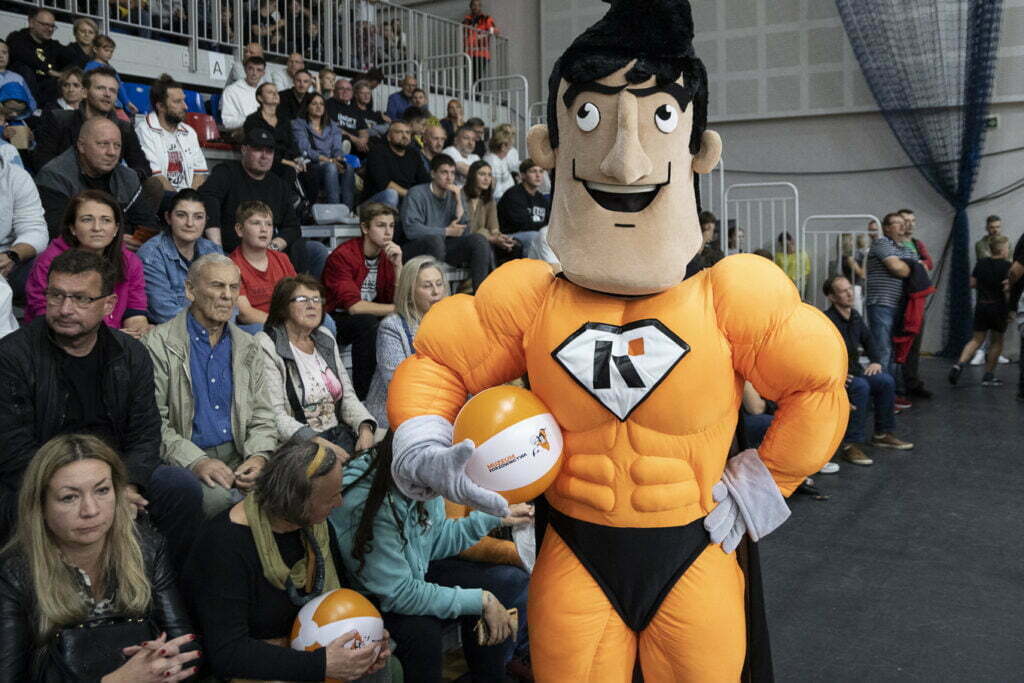 On Saturday, September 17, in Hala Na Skarpie in Bytom, a meeting of the greatest legends of Bytom's basketball took place. Many years after the end of the Bobry Bytom Club's activity, the undisputed basketball star of the 90s made an appearance once more.
Koszykarskie Starcie Pokoleń Polonia vs. Bobry was also a presentation of the BS Polonia Bytom team. The current coach of the squad is a former Bobry player – Mariusz Bacik, who led one of the teams during the meeting, the other team being led by Andrzej Pluta. The fans had the opportunity to admire the performance of many legendary players from Bytom on the court, incl. Kordian Korytek, Rafał Czyszpak, Leszek Strzelecki, Joachim Wolnik and Mariusz Sobacki.
The match between Polonia and Bobry ended with an unusually seen result, a draw of 61 points for both teams. The teams decided that this was the best possible result for such a unique meeting, important both for the people of Bytom and all fans of Polish basketball.
Koszykarskie Starcie Pokoleń Polonia vs. Bobry was a charitable event, whose income was intended for the activities of the Polish Association for Persons with Intellectual Disability PSONI Koło in Bytom. Koksownia Bytom, as a sponsor of the basketball team of Polonia Bytom, had the pleasure of supporting this beneficent initiative, as well as funding commemorative costumes of the players of the historic meeting.